Crown Pointe Academy is a tuition-free public charter school with a strong academic orientation, where high achievement by students is valued, encouraged rewarded, and expected.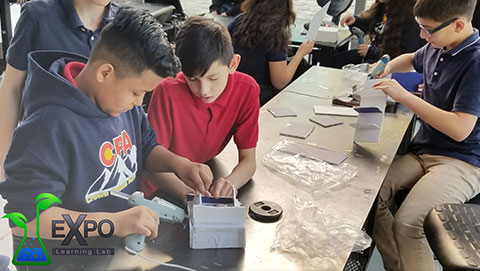 The EXPO experiential classroom is the platform for exploration of the natural sciences and where hands-on learning begins
We feel that the education of your student is a partnership between the teachers, you the parent, and your child. Our staff strives to give all students the absolute best education experience.