Monday Folder 3.6.17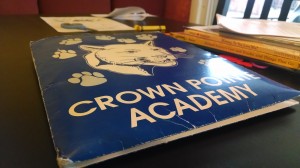 March 6, 2017
Our Mission: The mission of Crown Pointe Academy is to promote creativity, curiosity, character, and community in a challenging Core Knowledge environment.
Don't forget! Tomorrow night is Family Math Night from 6:00-7:00 p.m. in the Middle School Science room. Come learn more about CPA's math program and ways you can support your student at home. See the flyer on the CPA website for more information.
Our Zumbathon fundraiser for Jamille is this Friday from 6:00-7:30 p.m. in the gym. 100% of the funds raised from this event will go directly to Jamille's family to assist with medical expenses. Contact the office if you have any questions.
Next Tuesday, March 14th, is Spring Picture Day. This is a non-uniform day for all students.  Kindergarten and 8th grade students will take their graduation/continuation pictures as well. Order forms will be sent home with students approximately 2 weeks after picture day. Contact the front office with any questions.
Parent survey links are now available on the CPA website.  The surveys will be open until March 10th.
This week's documents include:
Middle School Newsletter 3.6.17
Breakfast Week Prize Challenge Flyer
CPA Math Night
Letter of Intent to Return 2017

The EXPO Learning Lab is looking for parents and community members to share their talents with students.  The EXPO is an all hands on learning environment that CPA launched this year.
If you would like to sponsor the EXPO, check us out online here, or like us on Facebook to receive updates and information about what is happening in the EXPO classes.