Monday Folder 8.24.15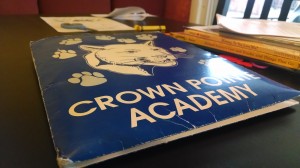 This Friday, August 28th, is the PTA-sponsored Back to School Picnic from 5:00-8:30 p.m.  PTA will provide hamburgers, hot dogs, and beverages. Each family is asked to bring a side dish. There will be fun activities for all ages including a bouncy castle and the Rolling Video Games trailer!  We hope to see you there!
Many families have already started recording their volunteer hours for the year!  Thank you! Please read the Volunteer Information Letter on the CPA website for more information about how to record your volunteer hours,Friday Volunteer Work Night dates, and how to earn non-uniform certificates for volunteer hours.
A message for middle school parents: A warm welcome to new and returning middle school students.  In an effort to better prepare our students, all information will be coming home with students directly from their individual classes, not in Monday folders.  Last Monday, all students received a new planner to use all year long.  This will be an excellent source of communication for parents as a way to check in with what is happening on a daily basis.  For example, sixth grade parents could ask your students about Outdoor Lab paperwork that was sent home and can also be found on our website.
Monday Folder documents included this week:
Volunteer Letter August 2015
Middle School Newsletter 8.24.15
6th Grade Outdoor Lab Information
6th Grade Outdoor Lab Chaperon Information
2015-2016 School Music Program Dates
August Menu
August Reading Calendar
Choir Parent Letter (4th-8th Grade)
Volunteer Commitment Hours Form
CPA Yearbook Information Letter (Middle School)
Ukulele Band Parent Letter (Middle School)
Skate City Flyer