Monday Folder 9.2.14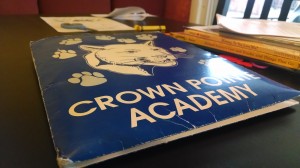 Good Afternoon.  We hope that you enjoyed your extended weekend! 
Fall Picture day is Wednesday, September 10th.  Order forms sent home in Monday folders.  All students will be photographed for student ID's.  If you have any questions please call the front office.
Deadline to order CPA Sweatshirt is September 16th.  There will only be one order placed.      
Events on the calendar for this week are: 
Cougar Classic Committee Meeting – Wednesday, September 3rd @ 6:15 p.m.
PTA Meeting – Thursday, September 4th @ 6:150 p.m.
Academy Board Workshop – Saturday, September 6th @ 10:00 a.m.
Have a great rest of your week!
9.2.14 Middle School Newsletter