Parent Teacher Conferences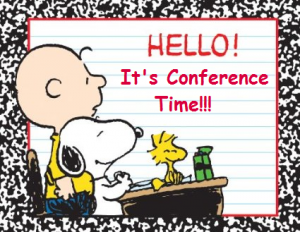 Parent-Teacher Conferences are coming up on Thursday, October 3rd from 4:00-9:00 p.m. and Friday, October 4th from 11:00-7:00 p.m.
Elementary parents must sign up for their conference time by clicking here.  Middle School conferences are held on a drop in, first come, first served basis.  For more information on conferences for both elementary and middle school, click on the letters below.
Elementary Parent-Teacher Conference Information
Middle School Parent Teacher Conference Information